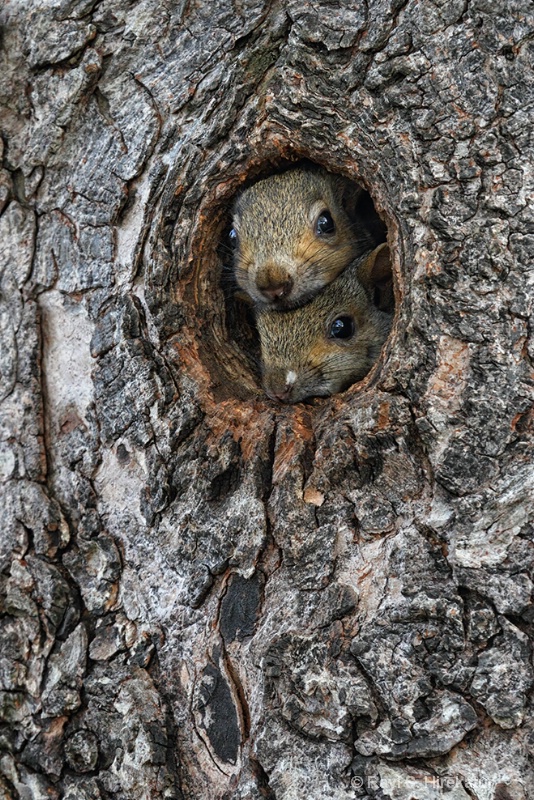 Curious baby squirrels
I found these baby squirrels in my frontyard maple tree hole. They were as curious about me I was I was about them. Alarmed by my presence, mama squirrel quickly came by and drove them inside.
© Ravi S. Hirekatur
Copyright for this gallery photo belongs solely to Ravi S. Hirekatur. Images may not be copied, downloaded, or used in any way without the express, written permission of the photographer.