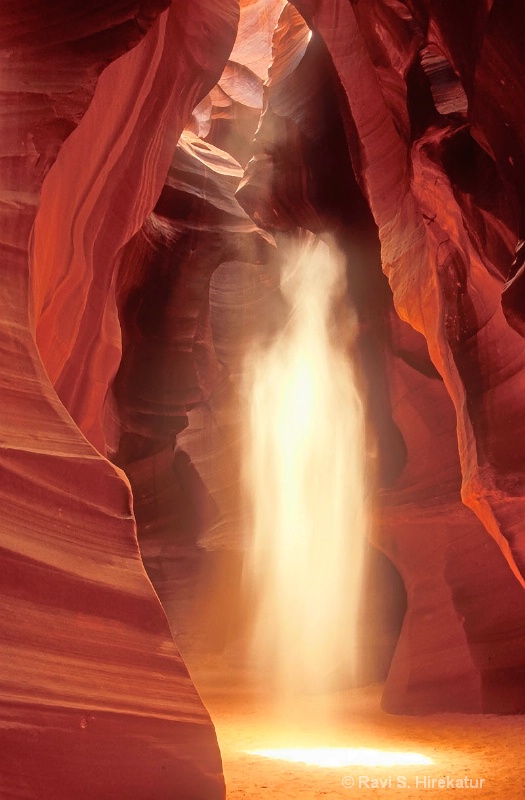 Upper Antelope Canyon
This was supposed to be a light beam caused by the dust particles, but the dust particles consolidated to form a human shape!
© Ravi S. Hirekatur
Copyright for this gallery photo belongs solely to Ravi S. Hirekatur. Images may not be copied, downloaded, or used in any way without the express, written permission of the photographer.