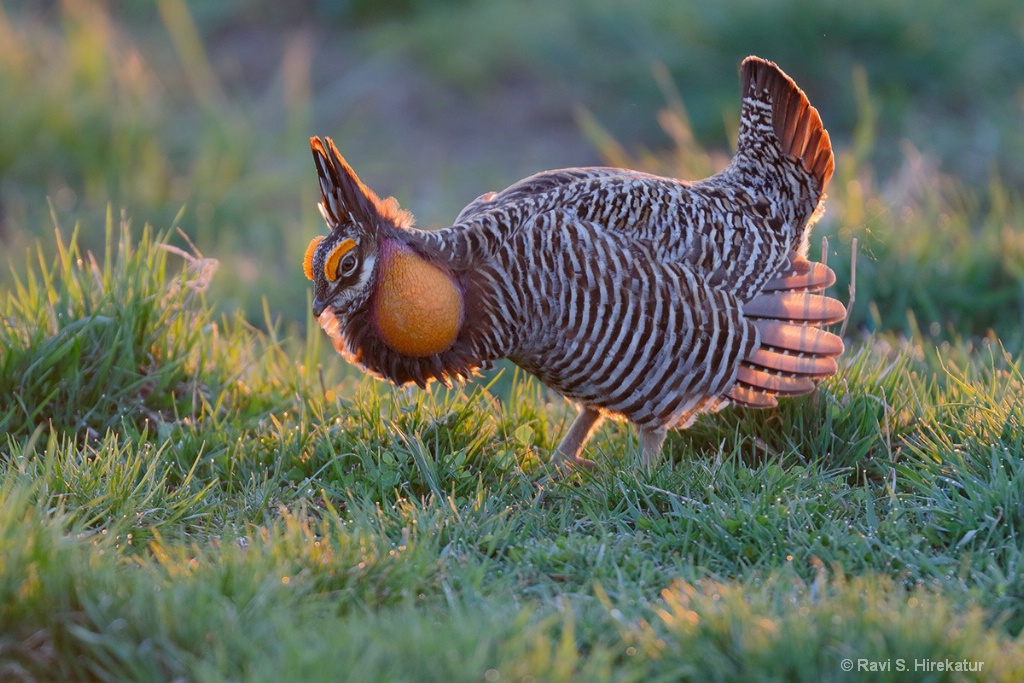 Male Prairiechicken Displaying
During the spring of every year, male prairiechicken gather for mating displays. Every morning at dawn, the males do spectacular displays, hoping to attract females. Some days, females do not show up at all, but the males keep dancing. This image was taken at Buena Vista Prairies in Wisconsin.
© Ravi S. Hirekatur
Copyright for this gallery photo belongs solely to Ravi S. Hirekatur. Images may not be copied, downloaded, or used in any way without the express, written permission of the photographer.